About Us
Flyingo Express Lines (M) Sdn. Bhd. is a neutral third party that provides professional advice in total logistics. We share our shipping knowledge and market info with our customers', respect differences and work together to realize our vision. We offer our services in Freight & Forwarding, Container Trading, Network Agency, Project Cargo Handling and Logistics Consultancy.
We complement our people skills with technology to achieve goal. We continuously seek new ways and ideas to improve ourselves and services.
Our Vision
We want to satisfy our all customer and provide a unique one stop logistics solution with professional and quality services worldwide.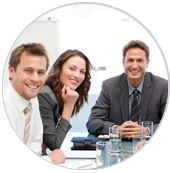 Our Mission
We aim to create smooth operating shipments, minimising our customers' problem and maximise growth and improve the business performance for our customers'.
Total Satisfaction
Prompt Delivery
Cost Effective
Reliability
Dedicated Service
Serve with Passion
Our Goal and Objective
We have ability to provide a full integrated logistic services to various destinations by air, ocean and land for both Domestic and International routes.
To create presence and impact in the local and overseas market in order to establish goodwill through extensive market coverage
To build-up excellent working rapport with overseas agents and consignees in order to develop integrated logistic services
To develop corporate approach with cost efficiency and effective resource management
Established track record with Shipping Lines
Excellent Agency Representations worldwide
Having good rapport with wide customer base
Having reliable warehousing and trucking services